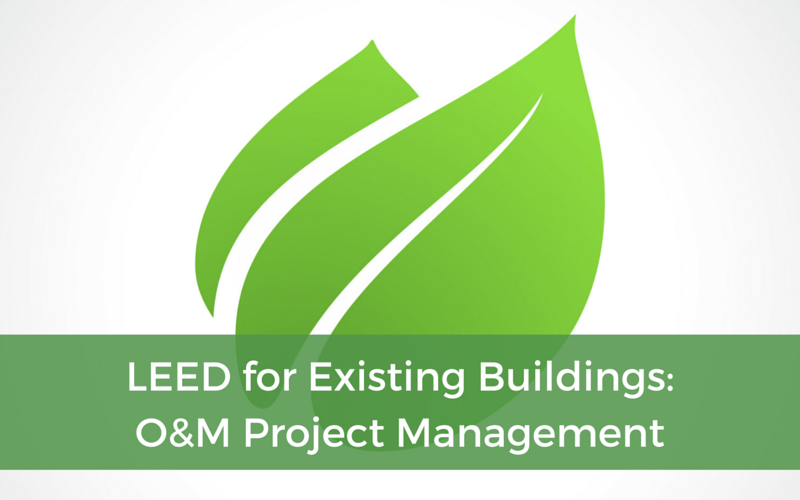 As we mentioned in a previous post, making regulatory compliance a priority at your facility is paramount.
If you're outsourcing your facility maintenance services, it's crucial that you hire a service provider that is dedicated to meeting the highest standards of compliance and performance.
One of the most important of these credentials is compliance with LEED EBOM regulations.
What is LEED EBOM?
According to the U.S. Green Building Council (USGBC), the Leadership in Energy and Environmental Design for Existing Buildings: Operations and Maintenance (LEED EBOM) is:
The tool for the ongoing operations and maintenance of existing commercial and institutional buildings. The certification system identifies and rewards current best practices and provides an outline for buildings to use less energy, water and natural resources; improve the indoor environment; and uncover operating inefficiencies.
What are the benefits?
Some benefits of LEED for Existing Buildings: O&M, is that it:
Improves building performance
Maintains and improves building performance over time
Helps building owners and managers solve building problems
Creates healthier and more productive employee workspaces
Reduces cost streams associated with building operations
Reduces environmental impacts
Provides public recognition for leadership in sustainability
What are the requirements?
The majority of the requirements for LEED EBOM compliance are operations and maintenance best practices. The regulations encourage owners and operations of existing building to "implement sustainable practices and reduce the environmental impacts of their building over functional life cycles."
What is the rating based on?
The rating system, made of 100 base points with six possible points for Innovation in Design and four Regional Priority points, is broken down as follows:
Certified: 40–49 points
Silver: 50–59 points
Gold: 60–79 points
Platinum: 80 points and above
According to the USGBC, the rating system captures:
A Building's Physical Systems: Design, land use, equipment, etc.
How the Building is Occupied & Operated: Temperature monitoring, commuting programs, waste management, etc.
How Outsourced Service Providers Can Help
By following these LEED EBOM guidelines, outsourced service providers can help solve facility problems alongside owners and managers. Not only can this partnership improve facility performance, it can also maintain and improve upon this performance over time.
Overall, leveraging the tools and knowledge acquired from meeting LEED EBOM requirements means project management partners are able to reduce the environmental impact and cost streams associated with facility operations. This subsequently creates a healthier and more productive environment for both occupants and employees alike.
Conclusion
It can take up to 80 years to make up for the environmental impact of demolishing an old building and constructing a new one, even if the new building is incredibly energy efficient. This is why the saying, "The greenest building is the one already built," rings true.
As the USGBC puts it, "existing buildings hold incredible promise." If you work together with an outsourced partner that is dedicated to complying to LEED for Existing Buildings: O&M, you'll be well on your way to operating an energy efficient facility while achieving cost savings.