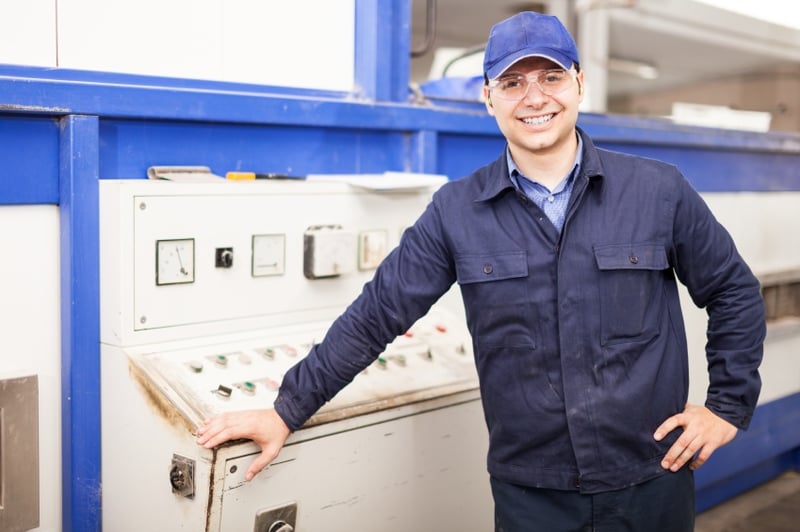 One of the best ways to reduce facility maintenance expenses is to outsource tasks to a professional services organization.
This is especially true if you outsource to one organization that bundles solutions instead of outsourcing to multiple, different service providers. Not only will this save you money, you'll also enjoy the perks of having one facility maintenance services partner who's wholly dedicated to your organization.
And that's not where the perks end! By using an outsourced provider, you can realize a reduction in facility maintenance services expenses in the following ways as well.
1. Economies of Scale
Outsourced service providers can often provide services for a lower cost because of their ability to achieve economies of scale. By using specialized workers in a "fractional" capacity across multiple facilities or companies, an outsourced provider can hire fewer of these individuals with specialized skills while providing similar or better performance.
2. Buying in Bulk
Outsourced service providers can buy items like cleaning products and paper goods in bulk for all of their clients, driving down the per-unit cost considerably.
3. Using Technology
Outsourced providers can improve operational and employee efficiency through the use of state-of-the-art technology. Task management and communication systems can drive down expenses, improve operational efficiency and enhance the guest experience.
Computerized maintenance management software (CMMS) can help you achieve these goals by:
Managing work orders and spare parts inventory
Eliminating excess paperwork
Planning and scheduling preventative maintenance
Reducing staff overtime and equipment downtime and repair costs
Increasing safety
Ensuring compliance with regulatory standards
Enhancing productivity
Keeping a pulse on your organization (KPIs, report generation, etc.)
4. Single Sourcing
By hiring a single firm to provide multiple services, you can oftentimes negotiate better rates. For example, having the same company provide janitorial services as well as landscaping and lawn care services can reduce associated costs for all.
5. Better Emergency Services
By contracting with an outsourced service provider in advance, you can reduce the expenses associated with incident and disaster response. By including pricing for these types of services in your Request for Proposal (RFP) and receiving pricing prior to needing them, you can negotiate better rates.
Conclusion
Maintaining your facilities is an important business, one that we here at Encompass Onsite take very seriously. Not only can we make your facility operate more effectively and efficiently, we'll help you save money while we're at it.
To get a better idea of how outsourcing your facility maintenance services to us will be beneficial to your organization, check out our Solutions page. Here you'll learn how we can improve your overall operations and maintenance, regulatory compliance, specialty services, housekeeping solutions, managed services, first impression solutions, waste management, and exterior grounds solutions.