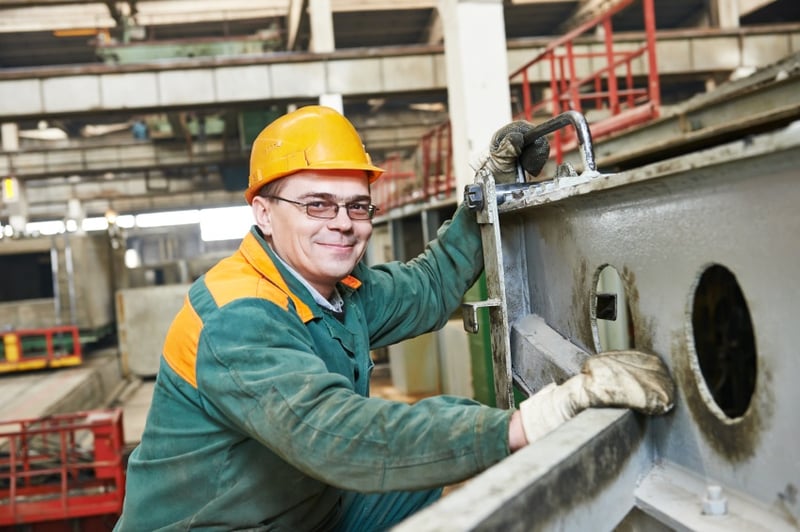 These days, there are a lot of things to consider when it comes to facility operations and maintenance (O&M), making running a business and managing a facility simultaneously a difficult task for any one person.
That's why many building owners have decided to outsource their O&M to stay focused on what matters most. At Encompass Onsite, we're proud to work with these individuals, considering ourselves partners and dedicated to our clients' long-term success.
We provide a comprehensive preventative maintenance program that includes award-winning professional services. Some of these services include HVAC maintenance, plumbing, electrical, painting, carpentry and general handyman services.
Here is a closer look at some of our most popular facility operations and maintenance services.
Facilities Engineering
Facilities engineering meets multidisciplinary demands for specialized conditions in a wide variety of facility environments. Whether a large property or a small site, we specialize our services to meet your facility's specific needs.
Some general facilities engineering services include:
Upkeep of Electrical, Mechanical and Plumbing Systems (e.g. the evaluation and replacement of non-functional ballasts)
General Building Maintenance (e.g. installation services performed by our Operations and Maintenance Department)
HVAC Maintenance
We ensure your facility's HVAC system is functioning properly and efficiently, thus saving you money on energy costs and expensive repairs. This maximizes equipment reliability while minimizing lifecycle costs.
Retro-commissioning is also an option to improve operating efficiency.
Energy Management
Energy management is the process of monitoring, controlling, and conserving energy in a building. We help you track your facility's energy consumption, find ways to save energy, develop an action plan so that you can implement cost-saving measures, and track your facility's progress.
Handyman Repair and Painting
A fresh coat of paint can do a lot for a facility.
Our standard painting services include interior and/or exterior painting of designated areas. Furthermore, our patch and painting service includes a drywall repair, patch and painting procedure to restore damaged interior spaces.
Our other handyman repair services are allocated to assigned maintenance and repair facility operations including:
Lamp and bulb replacement
Various maintenance and repair operations services
Removal and replacement of worn, damaged or unsightly cove base and/or vinyl composition tile
Conclusion
When it comes to facility operations and maintenance, it's important that you have a dedicated team comprised of individuals that know what they're doing.
As an organization, we understand that every facility is different and therefore requires a different approach. That's why we're dedicated to specializing our services to meet each facility's unique needs while continuously focusing on innovation and improvement.
If you've decided it's time to take a holistic approach to O&M, you'll need a partner that's dedicated to finding you savings and driving performance. Encompass Onsite does both. If you're interested in learning more about what we can do to boost your facility's operational efficiency, please schedule a call with us.
What are your biggest O&M challenges? How have you tackled them? Please share your story with us in the comments.