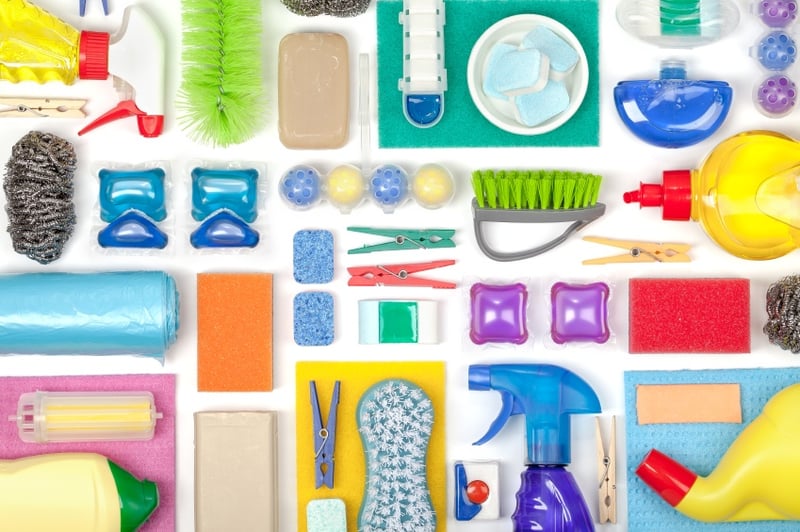 Outsourced custodial services have their pros and cons. As with all outsourced services, you believe the price of a third party vendor is worth the time and effort it will save your in-house staff. But how much can outsourcing custodial services really benefit you?
If you're not already outsourcing your custodial needs, here's why you should start.
The Numbers
According to the International Facility Management Association (IFMA), in-house custodial costs an average of 23% more than contract custodial services. In fact, 52% of facility managers claim savings from outsourcing housekeeping and custodial operations, more than 50% of companies outsourcing have saved money, and one-third have seen an improvement in quality.
Here are some additional reasons why contract cleaners can provide more benefits and bang for your buck:
An IFMA report estimates that in-house custodial costs $1.60 per square foot, whereas outsourcing costs $1.22 per square foot.
In-house custodial productivity can fall significantly below industry norms.
Outsourced custodial companies can provide additional, specialty services that simply aren't available from in-house resources.
The Staff
According to Cardinal Maintenance, the cost of retraining a janitor is the most expensive aspect of the commercial custodial business. After all, custodial staff must be recruited, hired, screened, and trained, adding up to an average of 108 hours spent on each employee. That's why it's much more cost-effective to bring in already trained, highly-skilled workers via a third party provider.
What's more, if your custodial team is outsourced rather than in-house, you won't have to worry about employees calling out sick or taking vacation days, you'll always have someone there to get the job done!
How to Choose the Right Vendor
So now that you know the benefits of outsourced custodial services, how can you determine which one's a good fit for you and your organization?
Your search will start with an RFP. The most qualified providers will respond with a comprehensive and competitive proposal outlining janitorial and/or housekeeping services that will best serve your organization's work environment. Ensure that you receive all of the information you need, including chemical and equipment costs, wages, expenditures and productivity rates.
Competent vendors won't hide anything; they'll be completely transparent with what the costs are and why they're necessary.
Also, be wary: inexperienced vendors may base their price solely on square footage instead of on environment, floor surface, scope of work and frequency of custodial needs. If you find this in a proposal, steer clear!
Conclusion
Think about it this way, creating an in-house custodial team is like launching a completely new business. If you decide to go this route, you'll be pulling people away from more pressing responsibilities or taking on a lot of new ones yourself.
There are also many aspects of custodial services that people who aren't trained professionals will miss. Trained cleaners understand:
The hazards of (and how to avoid) cross contamination
Safe chemical storage
General chemical safety
The location of hotspots and touch points
How to properly use equipment
Ultimately, outsourcing your custodial needs will not only you save money, it will save you a huge headache!