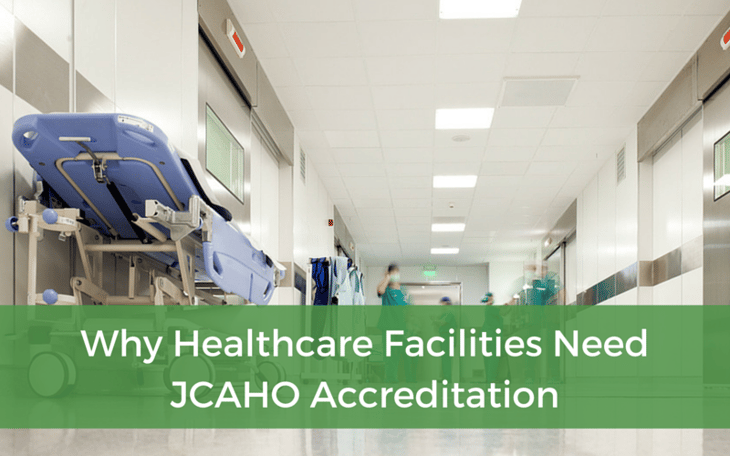 You know your healthcare facility is up to snuff, meets all legal and professional requirements and is operating smoothly, but how do you let others know?
One of the best ways in which you can truly showcase the level of excellence your facility is committed to is through certifications and accreditations. One of the most important of which, for healthcare facilities, is the JCAHO accreditation.
JCAHO, or the Joint Commission on Accreditation, Health Care, and Certification, is "an independent nonprofit that accredits and certifies nearly 21,000 health care organizations and programs in the United States."
So what exactly is the accreditation and how do you qualify for it? Let's first review the basics.
JCAHO Accreditation Basics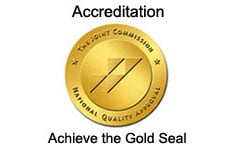 The JCAHO accreditation and certification is "recognized nationwide as a symbol of quality that reflects an organization's commitment to meeting certain performance standards".
The accreditation can be earned by many types of healthcare organization, including "hospitals, doctor's offices, nursing homes, office-based surgery centers, behavioral health treatment facilities, and providers of home care services".
When it comes to hospitals, the Joint Commission has accredited over 4,000 general, rehabilitation, long term acute, specialty, psychiatric, and pediatric hospitals; that's approximately 77% of the nation's hospitals.
For information regarding your hospital's eligibility for accreditation, go here.
The Cost of Accreditation
According the the Joint Commission's site, annual fees for hospitals are "based on the type of hospital and weighted values for volume based on the types of service provided by a hospital".
The on-site survey fee is billed within seven days of the survey's completion and an annual fee invoice is sent in January of each year.
Additional Certification Options
For hospitals, there are a number of voluntary, add-on certification options available, including:
There are also add-on certifications for ambulatory, behavioral, critical access, home, and nursing care as well as laboratory services.
The Perks of Being Accredited
By obtaining the certification and performing regular assessments, your facility will be able to ensure it's offering the highest quality, best value, and safest health care environment for both patients and staff.
A few additional perks of having the Joint Commission Accreditation include:
A competitive marketplace edge
Improved quality of patient care due to reduced variation in clinical processes
Enhanced staff recruitment and development
Dedication to a culture of excellence
Access to education and professional advice
Strengthened confidence in the safety and quality of services, treatment, and care
Recognition by insurers
Practical tools to strengthen facility performance
Improved risk management
Strengthened and more organized patient safety
Reduced liability insurance costs
Is your healthcare facility or healthcare facilities ready to become accredited? Learn how Encompass Onsite can offer support for successful JCAHO inspections.