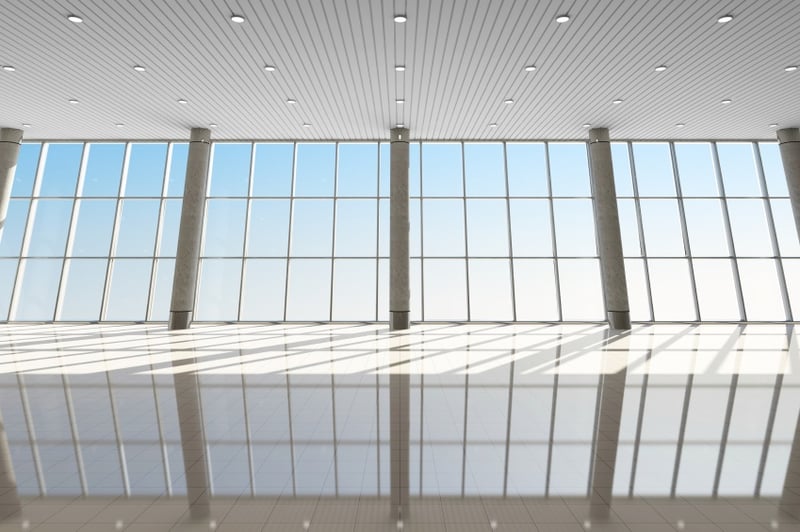 When it comes to your facility's appearance, first impressions count. That's why along with our more traditional services, we've developed first impression facility solutions which aim to make your facility look its best.
These first impression solutions include everything from carpet, floor and upholstery care to window and power washing. Let's take a closer look at each.
Carpet Care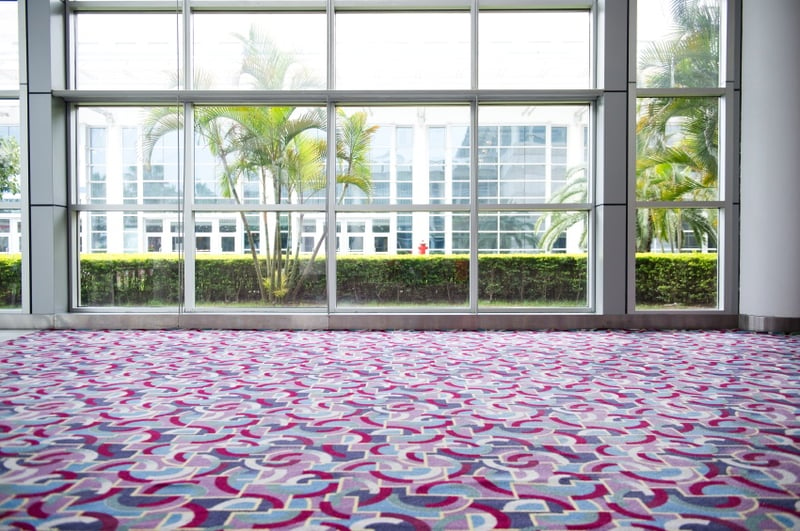 We take carpet care seriously. Here are some of the services we offer.
1. Pre-Treatment Application
This allows us to pre-treat traffic lanes with pretreatment solution using a concentrated and neutral PH formulation. This formula is especially designed for heavy stains and is effective on tough soils.
2. Antimicrobial Application
This is a carpet fiber treatment designed to eliminate the growth of mold, bacteria and mildew as well as mitigate any accompanying odor.
3. Carpet Sanitization
This is a comprehensive sanitization of designated carpeted areas. It includes the application of specialized carpet deodorizer and sanitizer to eliminate unhealthy bacteria.
4. Carpet Shampoo and Extraction
This includes the spotting, treatment, cleaning and traffic protection of designated carpeted areas.
We also offer dry Host products that work better than hot water or steam method systems. This is a dry process, making each serviced area accessible immediately after cleaning. Additionally, there is zero downtime and it's green program compliant.
5. Low Moisture Encapsulation Extraction
The low moisture encapsulation carpet cleaning process removes soil while improving the overall carpet appearance. Carpet dries in approximately 20 minutes while reducing water and detergent saturation.
Resilient Floor Care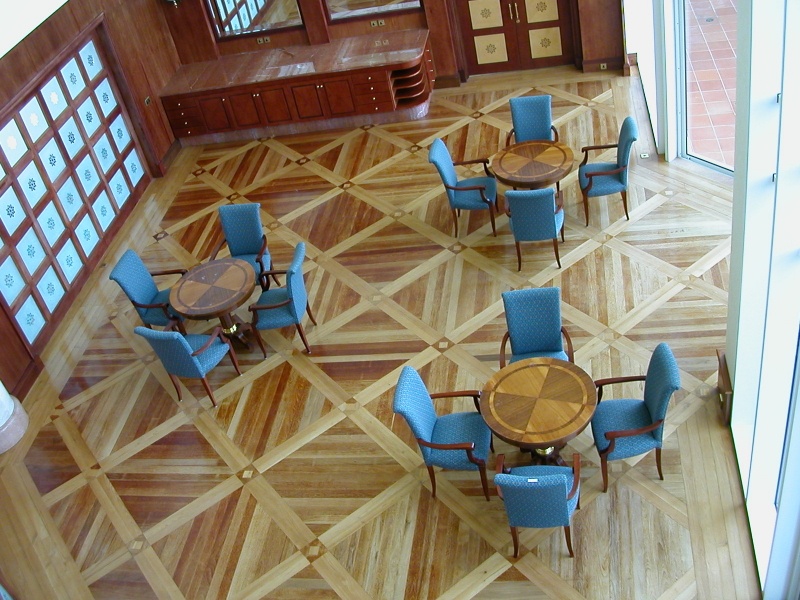 Resilient floor care services include overall floor maintenance of hard surfaces, including the stripping, mopping (dry and damp), waxing, burnishing and buffing of classrooms, offices, patient rooms, lobbies, corridors, stairwells, entrances, cafeterias, and other public areas.
Upholstery Care
Upholstery cleaning ensures a deep evacuation of dirt, dust mites, and other microorganisms living in any given material. This is a quick-drying process that helps reduce allergens and is all-natural, meaning no harmful fumes.
Window Washing
Our facility window washing solutions use state of the art equipment, highly trained service technicians, and will leave your windows in sparkling condition.
Power Washing
Power washing takes care of the tougher buildup that often stains a building's walls or sidewalks and can make a facility look run down and unkempt. Using the right machines to properly clean your building without damaging its surfaces can completely renew a building's facade, making it look bright and appealing.
Power Sweeping
It's important to remember that outside areas, including parking lots, garages, walkways, and driveways, are the first areas many visitors notice before walking into your building. Unfortunately, these areas constantly accumulate debris due mostly to the vehicles and pedestrians that constantly circulate through them. And, depending on the weather conditions, this can be a difficult and time-consuming task to maintain.
Enter power sweeping. Our power sweeping program is a specialized preventative maintenance program that's structured to enhance safety and curb appeal for parking lots, garages and designated exterior facility areas while minimizing noise pollution and disruptions to patrons.
Conclusion
With so many responsibilities already resting on your shoulders, you need the ease of knowing that someone will always be there to make sure all these important areas are kept up and maintained in the most professional way. You need someone who has the dedication, expertise, and leverages the latest technology to manage the laborious task of keeping your facility sparkling clean, without disturbing the surrounding people or disrupting your facility's operation.
If you're interested in our first impression facility solutions, please schedule a call with us to learn more about the services we can provide for your facility.