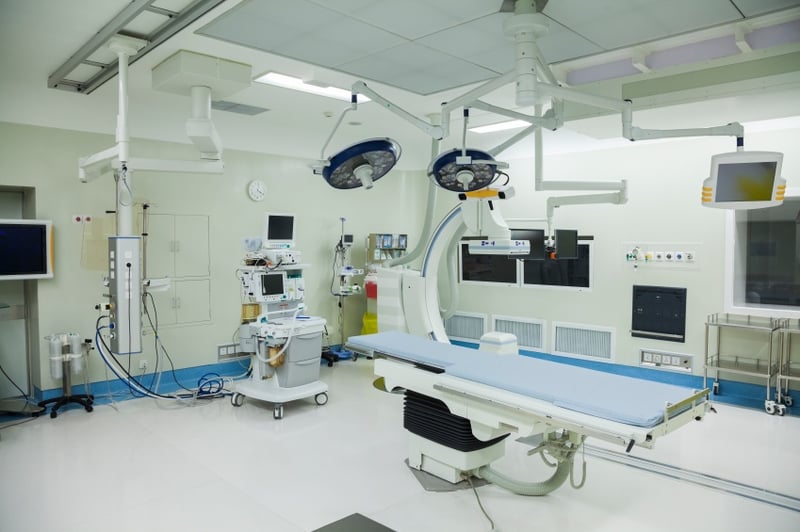 When it comes to your facility, it's important that it remains clean, keeps staff and other occupants safe, and exudes professionalism. That's why facility housekeeping solutions are so important.
First off, your housekeeping needs depend on the type of facility you manage or own. For example, while there are a few similarities, housekeeping solutions for hotels and hospitals can range dramatically.
Here are some standard housekeeping solutions Encompass Onsite believes are of the utmost importance.
Hypoallergenic Housekeeping
Hypoallergenic housekeeping solutions are provided specifically for chemical sensitivities, meaning that only water infused products with active ion technology are used to clean, disinfect, and sanitize surfaces. This approach kills more that 99.9% of the most harmful bacteria, including Salmonella, E.coli, MRSA, Staph, VRE, Listeria, Pseudomonas, and the H1N1 virus.
Green Cleaning
Traditional cleaning agents are harmful to human health. Green cleaning products and approaches should be used to improve indoor air quality and therefore occupant health. Overall, green cleaning poses less of a health risk, is better for the environment, is safer for workers, and helps facilities save money.
Industry-Specific Solutions
Hospitals have very specific and strict housekeeping needs. Here are some of the ways Encompass is able to customize our solutions to fit every health facility's demands.
Infection Control Solutions and Services
Our Infection Control Services are rooted in our five-part solution.
Deep Cleaning Regimen: An initial deep cleaning of the facility and/or designated area prior to the initiation of the preventative and predictive maintenance program.
Infectious Material Handling: The handling, disposal, and/or collection of infectious material.
Medical Devices and Surface Sanitization: The sanitization of non-critical environmental surfaces, patient care items, equipment, and devices. This procedure effectively mitigates secondary transmission.
Terminal Cleaning Program: This includes terminal cleaning of facility and patient care areas utilizing EPA registered disinfectant specifically manufactured to eradicate infectious disease causing agents. It includes removal of detachable objects, lighting, air duct surfaces and wall disinfection downward towards the floor.
Washroom Sanitization: Includes the elimination of contamination on all fixtures, urinals, toilet seats, faucet handles, door knobs, and stall latches utilizing 100% anti-bacterial, virucidal, and fungicidal cleaning agents. Eliminates Hepatitis B, HBV, Polio Virus, AIDS/HIV, Oral Herpes Virus, Genital Herpes Virus, Mold, Mildew, Fungus, Staph, Strep, E-Coli, Salmonella, Cold Viruses, and Flu Viruses amongst others.
Laundry and Linen Services
When it comes to medical laundry and linen services, Encompass solutions are specifically designed for clinical environments. By utilizing EPA-registered laundry disinfectants proven to kill 99.999% of common pathogens, we significantly reduce the risk of infection in your facility.
Conclusion
Not only can Encompass customize our solutions to fit your facility's needs, we hold ourselves to the highest of standards when it comes to all basic tenets of housekeeping. Let us partner with you so that we can help your facility look more professional and be safer for your staff and other building occupants.
Are you interested in checking out our housekeeping solutions for your own facility? Please schedule a call with us so we can assess your facility's specific needs.