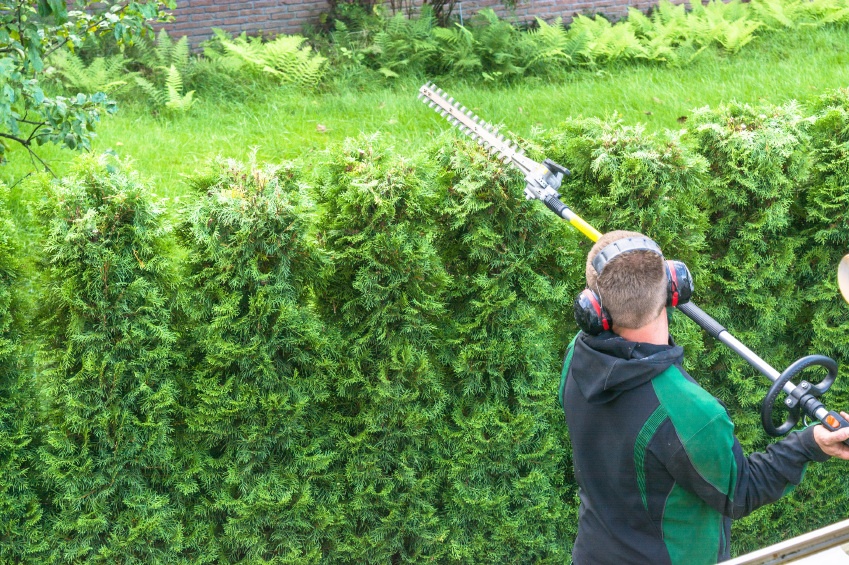 What is the first thing people see when they come to your facility?
That's right, your building's exterior and the surrounding area. Which is why things like graffiti removal and landscaping are so important.
Much like our first impression solutions, our exterior grounds solutions are specially designed to ensure your facility looks its best.
Here are some of our most essential services and why they matter to facilities both big and small.
Graffiti Removal
Graffiti is a nuisance. It makes your facility look subpar and can be difficult to remove. That's why it's best to have a professional remove it.
Using safe graffiti removal products like solvents, wire brushes and other cleaning aids, we ensure your building gets back to looking in tip top shape as soon as possible. We do so by first testing an inconspicuous area of the building's surface with the cleaning agent, and then proceeding to the graffiti site. Keep in mind that if the surface is porous, like a brick or cinder block wall, the graffiti will be difficult to remove and the surface may need to be painted.
Power Washing
Tough buildup—like mud, mold and grime—often stains sidewalks and building walls and can make a facility look unkempt and run down. Power washing eliminates this buildup. Using the right machines, we properly clean your building without damaging its surfaces.
Essentially, power washing can completely renew a building's facade, making it look bright and appealing.
Power Sweeping
Remember, outdoor areas like walkways, garages, driveways and parking lots are the first things many visitors see before walking into your building.
As many facility managers know, these areas constantly accumulate debris due mostly to the pedestrians and vehicles that constantly circulate through them. And, depending on weather conditions, keeping these areas clean can be a time-consuming and difficult task.
That's where power sweeping comes in. Our power sweeping program is a specialized preventative maintenance program that's designed to enhance curb appeal and safety in designated exterior facility areas including parking lots and garages, all while minimizing noise pollution and disruptions to patrons.
Landscaping
Landscaping can truly take a facility's exterior from mediocre to eye-catching. Not only will it keep your existing vegetation looking sprightly, it can encourage people to take a break outdoors.
Our landscaping solutions can help maintain facility grounds and walkways, including weeding and tree trimming. We can also design, implement, and maintain new landscaping plans.
---
When it comes to making first impressions, the exterior of your facility counts. Let our Exterior Grounds Solutions help you make the right impression with all of your guests and employees.