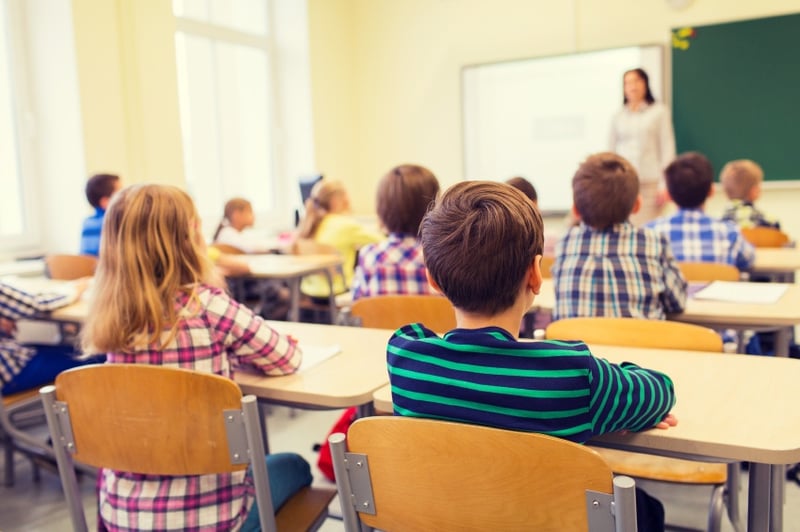 At Encompass Onsite, we specialize in servicing education facilities. We assume full operational responsibility, share our knowledge, and work collaboratively with each client to deliver measurable and predictable results.
From public to private and primary schools to universities, working with educational institutions is an important job, and one we take very seriously. That's because there's a strong correlation between students' academic achievements and the state of the school's facilities.
That's why, from recruitment and retention to attendance, the right facility maintenance services can help institutions achieve their education goals.
Looking at the Numbers
A recent study by the Association of Higher Education Facilities Officers (APPA) found that:
78% of students polled said cleanliness affects their health.
84% indicated they wanted "orderly spotlessness" (APPA Level 1) or "ordinary tidiness" (Level 2) to facilitate a positive learning environment.
88% said that a lack of cleanliness (Level 3 and 4) became a distraction.
These numbers make sense. After all, how is a student supposed to focus on learning if their environment isn't conducive to it?
Cleanliness
Take a lack of cleanliness for example. If school facilities aren't properly cleaned, it can lead to the spread of germs and subsequent absenteeism. Just take a look at some of these statistics from Kimberly-Clark's "Healthy Schools Project":
The average desk has 400 times more bacteria on it than the average toilet seat.
Water fountain handles are among the top five "germiest" touch points in a school setting.
Fingers carrying a flu virus can contaminate up to seven clean surfaces.
Door handles are one of the most touched surfaces in schools, and a key point of germ transmission.
Viruses can live from 24 to 48 hours on surfaces.
If these germs spread, students can't attend school and, therefore, they can't learn. In fact "the common cold results in 189 million school days lost each year–and influenza causes nearly 38 million absences a year." Overall, "5% of children ages 5-17 missed three or more school days in the past year because of illness or injury."
Not only does a clean educational facility benefit students, it benefits teachers, staff, and parents as well.
Recruitment and Retention
When it comes to the university level, it's been found that an institution's facilities has a direct impact on student recruitment and retention.
A joint study between the APPA and the Center for Facilities Research (CFaR) found that "institutional characteristics and facilities have a direct correlation with a student's decision, both initially and after enrollment." Furthermore, "the results suggest a significant number of respondents had rejected an institution because important facilities were missing, inadequate, or poorly maintained."
Another study cited in the Chronicle of Higher Education found that the highest percentage of students (24%) ranked "cleanliness" as the most important issue alongside "largeness of campus." As the APPA points out, this study:
...clearly underscores the relationship between selection and facilities and the importance of the role of maintenance personnel. This study implies that first impressions are critical; campus appearance and condition of facilities and grounds are key factors in recruitment and retention.
Conclusion
The right facility maintenance services—and the right facility maintenance partner—can truly make a difference when it comes to your institution's education goals.
Whether you want to increase your university's recruitment and retention rates or decrease your primary school's rate of absenteeism, facility maintenance services can help you get there.