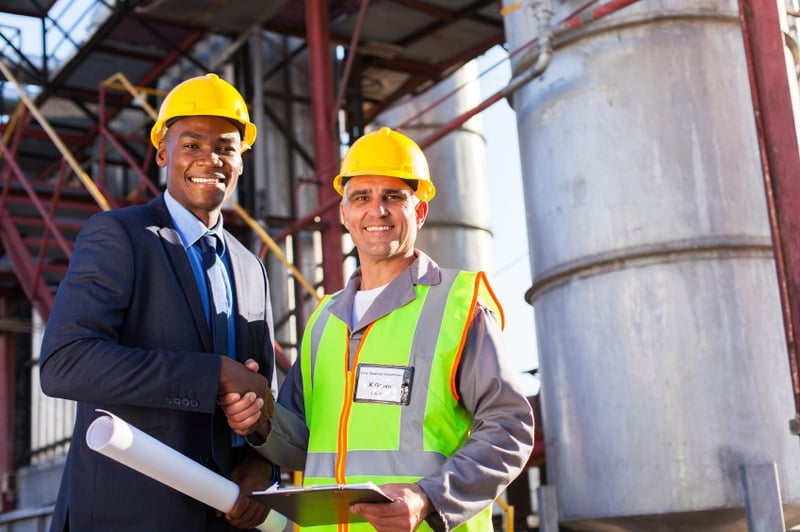 Why outsource multiple services to multiple vendors when you can get them all from one organization?
Comprehensive facility maintenance solutions can help streamline facility operations and ultimately help facilities operate more effectively and efficiently.
By choosing an outsourcing partner that offers specialty services and combines said services to fit each client's business needs, your organization will be better positioned to meet its goals and stay on budget.
Using Encompass Onsite's solutions as a service, you can start seeing improvements from day one. Here are the benefits our clients enjoy both pre- and post-launch.
Pre-Launch: When Value is Created
1. Faster Deployment
Our staff of specialized technicians allows us to provide a broader range of services on demand. Rather than searching for new referrals and sourcing from multiple service providers, you can benefit from one-stop access.
2. Established Goals
Because our team already knows your facility and your goals, we can align with you to provide recommendations for how to prioritize your asset utilization and expand its life cycle through proper care.
3. Expanded Product Sourcing
Our company's aggregated buying power gives us access to better materials sourcing and more favorable pricing. We only work with top product vendors that we know are trustworthy and long-term partners.
4. Technology Implementation
Our ability to plan for the best service delivery, including long-term ongoing care, gives us an edge over alternate service providers. Technology allows us smoother engagement and greater insight to make better decisions.
5. Guided Communication Plan
Understanding the bigger picture and the implications of each engagement can help reduce your risks of uncertainty. You will know what to expect each step of the way.
6. Structured Training
Our Special Services teams are thoroughly trained for more advanced facilities maintenance activities and go through our internal technical certification process.
7. Established Baseline
Our long history of service with many clients in the industry gives us the ability to benchmark minimum standards of quality and better prepare for the level of outcome needed.
Post-Launch: When Value is Delivered
1. Efficiency Gains
Better process and execution helps you streamline each service engagement, extend the value of your physical assets and extract greater efficiency from your equipment.
2. End User Adoption
Each service is performed with the end user in mind, aiming to minimize disruption and provide the best experience for everyone that interacts with the space we're servicing.
3. Process Involvement
Our management team is deeply engaged with the delivery of each specialty service, working to ensure proper execution and desirable outcomes.
4. Service Continuity
Our goal is to create a seamless flow from the most basic recurring services to the more complex and technical engagements. We aim to make your job easier through careful planning and ongoing quality controls.
5. Year over Year Improvement
With continuous improvement as a core value, we believe that our success is dependent on systematic measures and actions. This includes benchmarking past performance and planning for future, ongoing enhancements.
Conclusion
Both these pre- and post-launch benefits help differentiate Encompass Onsite, setting us apart from the pack. In short, we're dedicated to making your facility operate as smoothly and efficiently as possible.
Schedule a call with us today to learn how you too can start reaping the benefits our combined facility maintenance solutions provide.