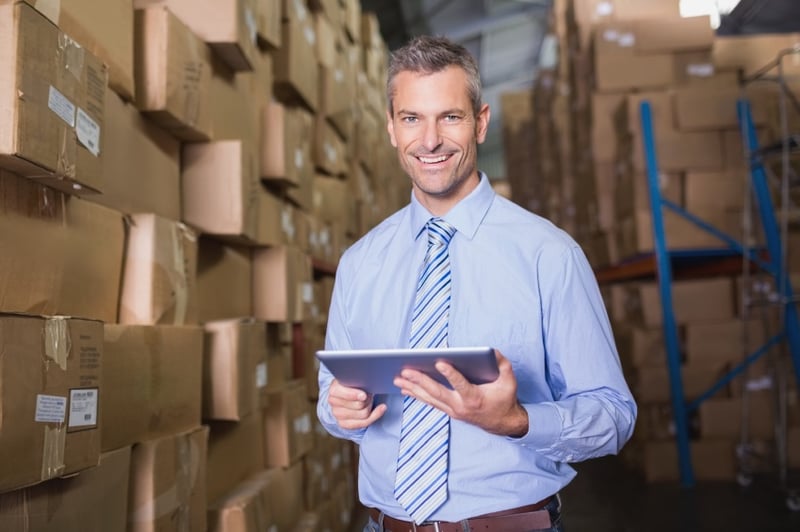 If you're hiring someone to manage your facilities, it's incredibly important that they have and adhere to a formal facility maintenance plan.

Why is this so important?

Well, according to the Whole Building Design Guide Program (WBDG) of the National Institute of Building Sciences, "it is now widely recognized that Operation and Maintenance (O&M) represents the greatest expense in owning and operating a facility over its life cycle."

Therefore, the existence of a well-developed, accurate, user-friendly, timely and relevant Operation and Maintenance plan is becoming increasingly important. In fact, the WBDG has found that "it is becoming more common for detailed, facility-specific O & M plans to be prepared prior to commissioning."

Essentially, creating a facility maintenance plan beforehand helps eliminate unplanned shutdowns, reduce operating costs, and realize lifecycle cost savings for the facility.
What Should Be Included
Here are some of the must-haves your vendor should include in their plan.
1. The organization's approach to maintenance
The plan should outline the vendor's core philosophy and approach to facility management and maintenance. This should not only act as the guiding principle for the rest of the plan, but reinforce the vendor's core values and set the standards for the duration of the engagement.
2. Equipment operating instructions
A general outline of operating instructions for all equipment at the facility, and a program to adequately train personnel that will be handling it.
3. Routine maintenance standards
Overall standards and methodology for routine maintenance procedures and operations.
4. Maintenance schedule
Schedules for predictive, preventive, and corrective maintenance to ensure all bases are covered.
5. Related standards and benchmarks
Industry benchmarks so your organization and all other parties will know normal ranges of performance and operations, to ensure the promised levels of service quality.
6. Emergency protocol
An outline of emergency protocol should anything arise, including key contacts.
7. Additional suggestions.
On top of these six must-haves, here are some additional suggestions from WBDG: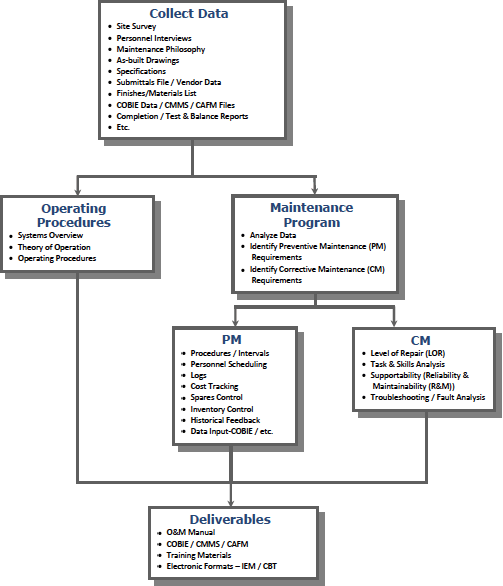 Image via WBDG
Facility Maintenance Plan Training
In addition to having a formal plan, all onsite maintenance staff should be trained on it.
As we've discussed on the Insights blog before, hiring a reliable team of facility maintenance supervisors is crucial to day-to-day operations and overall performance. If your vendor has hired the right people, the training process will go a lot smoother.
Your vendor's team should know the plan front-to-back. The more knowledgeable about and comfortable they are with all the information, the more smoothly operations and maintenance will go.
Revising and Updating
It's important that your vendor revises and updates their plan periodically to ensure it meets industry standards.
If anything needs to be changed, it should be updated immediately and all team members should be informed.
Conclusion
Creating a facility maintenance plan will help keep O & M procedures consistent across your facilities and ensure your vendor's team is informed and following the same processes.
On a facility level, it will eliminate unplanned shutdowns, reduce operating costs, and help realize lifecycle cost savings.
In other words, it's a win-win for everyone!