Company culture is becoming increasingly important in today's workplace. An awesome culture means higher employee engagement, and higher employee engagement means a deeper commitment to your organization's values, goals, and mission.
But that's not where the benefits stop. Having a great company culture also improves the customer experience. Think about it this way: if a prospective customer interacts with a happy employee, chances are that his or her positive attitude will be palpable and the prospect will be more likely to become a customer. If an employee is disgruntled, on the other hand, s/he may not be the best representative for your company and you may lose a customer.
Here at Encompass Onsite, we prioritize building an excellent company culture and pride ourselves on being an organization that people are happy and excited to come to work for.
Here are four things we do at Encompass Onsite to make sure our employees feel connected to our organization.
1. Make Work Fun
What's the fun in all work and no play? It's important to have fun events mixed into your everyday work schedule.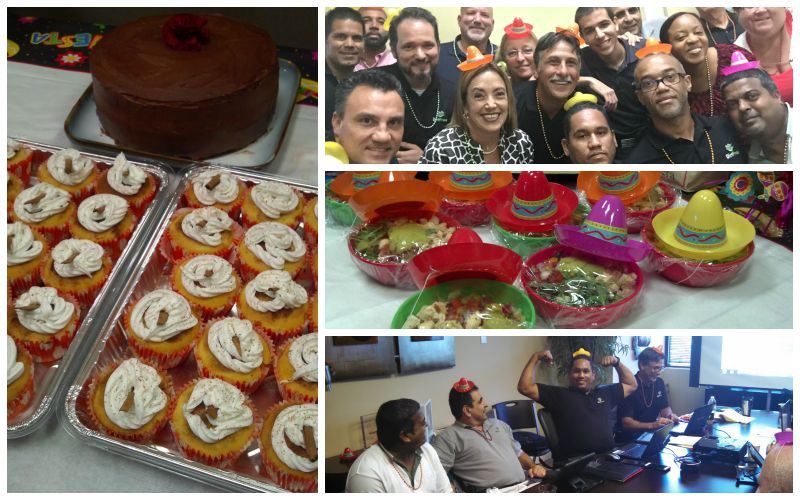 We recently had a Mexican Fiesta Iron Chef lunch where everyone was challenged to make their best Mexican dish. A panel of four judges tasted the entries, and a winner was chosen! Much fun was had, and one of our employees surprised management with a Mariachi performance!
2. Have Interactive Training Sessions
When it comes to supervisor training, we want to make sure everyone's on the same page and actively involved. That's why we set up our training room to be conducive to interaction.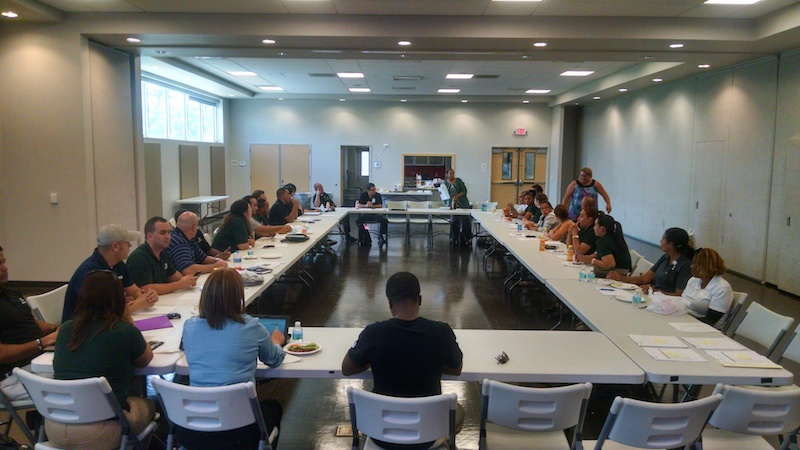 As you can see, the table set up is deliberate. We put team members in a circle so everyone can see each other and feel included in the conversation. There was also a team building activity where employees had to collaborate to construct a structure out of pasta, marshmallows and Post-It tabs!
3. Make Orientation Engaging
Team member orientation sessions are necessary, but they don't have to be boring. Here's our HR Director Sharlene Boyd leading our new member orientation a few weeks ago.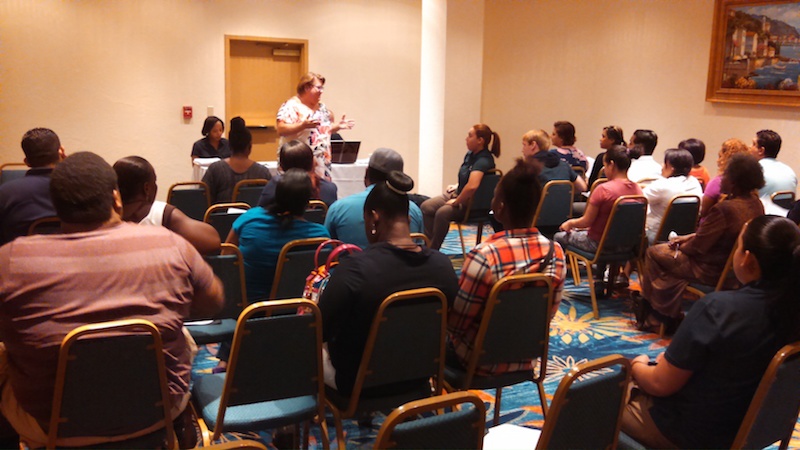 Sharlene leads sessions with enthusiasm for the organization, getting new employees excited to join the Encompass Onsite team!
4. Host Team Building Events
What better way to boost company culture than to host team building events? We recently took a company trip to Dave & Buster's where teams competed for the coveted $ necklace, and a spin on HR's pinwheel loaded with thrilling prizes.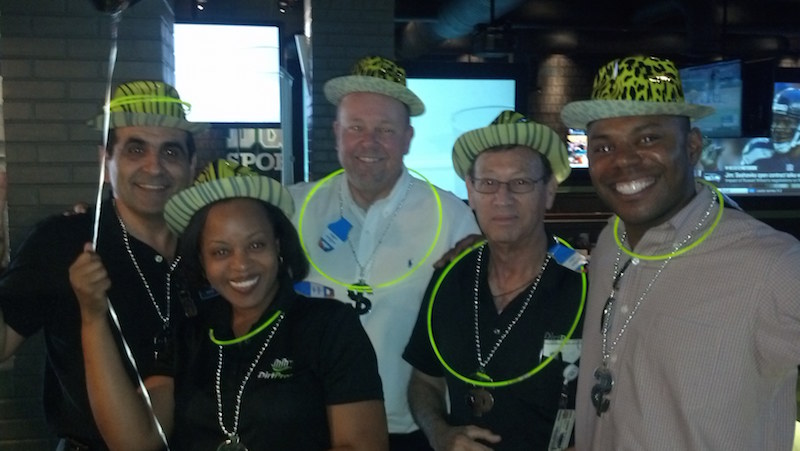 Our winners successfully collaborated and employed teamwork to win!
Conclusion
Dedicating yourself to making your organization a great place to work will mean people will want to hang around, decreasing your turnover rate and increasing employee morale.
After all, who doesn't want to work for an awesome company? By investing in your company culture you'll also be investing in your employees' futures, and that's something everyone can get on board with.
What other ways have you seen companies build a fantastic culture? Please let us know in the comments section below!