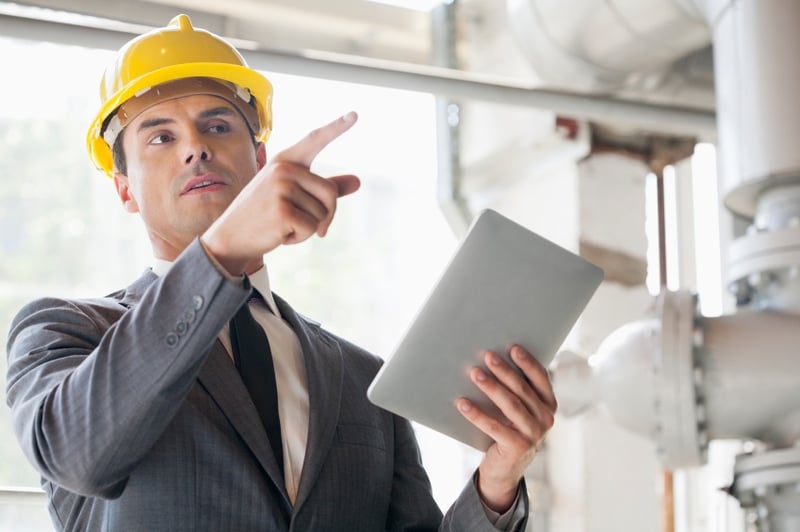 Facility maintenance is a tough job. The ideal facility maintenance manager has to be a mixture of a number of different roles in order to run a facility smoothly and effectively.
So how do you spot a good facility maintenance manager? Here are some attributes of ideal managers so you know what to look for.
1. S/he manages results, not just numbers.
The ideal manager pays more attention to results than numbers. Here's an example of this in action: Let's say a certain number of cleaning staff is contracted for a building. However, a particular space appears to be unclean at certain hours of the day due to higher traffic, and therefore the desired results of a clean working environment aren't being reached. The ideal facility maintenance manager would recognize this and adjust the cleaning schedule accordingly.
2. S/he is a partner.
Instead of seeing his or her role as a mere job function, the ideal manager understands that s/he is a strategic partner and needs to work in close conjunction with the organization s/he is serving to meet common goals.
3. S/he is a consultant.
In addition to being strategic partners, successful managers are great consultants. They're great educators, co-creators, and they're always creating value.
4. S/he is innovative.
Instead of embracing the status quo, great managers are always innovating. Instead of doing what they've always done, they look for new ways to meet requirements, hit benchmarks, and exceed expectations.
5. S/he is a team player.
Great managers are team players and consider their staff an important element of service. They train their team, ensure everyone is set up to succeed, and pay close attention to how the team is performing.
6. S/he is focused on service.
The manager you want on your team is focused on a service culture. S/he prioritizes service quality, employee engagement and motivation, as well as the customer experience.
7. S/he is a leader.
Great facility maintenance managers are great leaders. They lead in the workplace by setting the tone, establishing a proper environment, making changes when necessary, and ensuring heterogeneity of services.
8. S/he is a changemaker.
Last but not least, the ideal manager is a changemaker. Given the constantly shifting landscape of the facility maintenance industry, managers have to be flexible and adaptable. After all, with new intelligent buildings, green workplaces and the like, it's the manager that has to orchestrate operations in order to achieve results.
Conclusion
Finding the right manager for your facility these days can be tough. With new and improving technologies, managers have to keep up with changes and adjust their strategies accordingly. When it comes time to hire someone, make sure you know all the roles and responsibilities the manager will have to fulfill.
What are additional traits you would expect to see in the ideal facility maintenance manager?