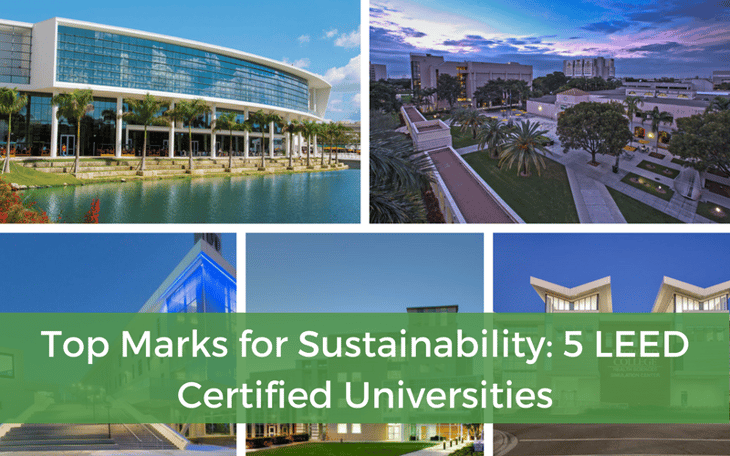 What's the big deal with LEED certification?
Leadership in Energy and Environmental Design (LEED), serves as "the most widely used third-party verification for green buildings."
According to the U.S. Green Building Council's website:
Projects pursuing LEED certification earn points across several areas that address sustainability issues. Based on the number of points achieved, a project then receives one of four LEED rating levels: Certified, Silver, Gold and Platinum.
Going Green
LEED can be applied to all project types, including:
Building Design and Construction
Interior Design and Construction
Building Operations and Maintenance
Neighborhood Development
Homes
Each category has its own rating system. For example, the Building Operations and Maintenance certification includes points for:
Location and Transportation: Alternative transportation
Sustainable Sites: Rainwater management, light pollution reduction, etc.
Water Efficiency: Indoor water use reduction, water metering, etc.
Energy and Atmosphere: Energy efficiency best management practices, minimum energy performance, etc.
Materials and Resources: Ongoing purchasing and waste policy, solid waste management, etc.
Indoor Environmental Quality: Minimum indoor air quality performance, environmental tobacco smoke control, etc.
Innovation: LEED Accredited Professional
Regional Priority: EBOM, schools, data centers, etc.
Some perks of meeting the requirements to obtain LEED certification include saving energy, lowering greenhouse gas emissions, using less water, reducing waste, and saving money.
As we discussed in our post about LEED for Existing Buildings, additional benefits of implementing the program include improved building performance, healthier and more productive work environments, and public recognition for leadership in sustainability. All of which lead to more money saved and a cushier bottom line.
At the Top of Their Class
To give you a better idea of what the LEED program looks like in action, here are five universities that are dedicated to reducing their environmental impact.
1. Florida Atlantic University (FAU)

via fau.edu
Florida Atlantic University, situated in Boca Raton, is a public university with five satellite campuses. The university boasts two LEED Platinum-certified buildings, seven Gold buildings, and one Certified building. They've made great strides in their recycling efforts, adding more solar powered trash compactors and recycling bins throughout campus.
Additionally, using a recent grant they were awarded by the Florida Clean Energy Grant, FAU was able to replace two of the largest capacity chillers on campus, significantly reducing greenhouse gas emissions and saving the university close to $300,000 per year in energy costs.
2. University of Miami (UM)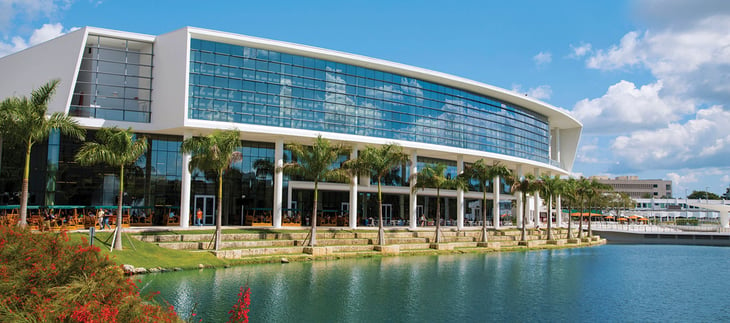 via miami.edu
The University of Miami, located in Coral Gables, is home to the Green U initiative which is "a comprehensive program for all aspects of sustainability." Their Gables One Tower building has been awarded the Energy Star designation by the EPA two years in a row, and all new buildings built on campus are LEED Silver certified. UM was also recently named a "green campus" by the Princeton Review.
According to Eduardo Lopez, the senior project manager of UM Facilities, Design and Construction:
The benefits of a LEED certified structure are the lower operation costs resulting from the use of highly efficient components and developing the mindset to design and build energy and environmentally sustainable structures that reduce energy consumption and dependency.
3. Florida International University (FIU)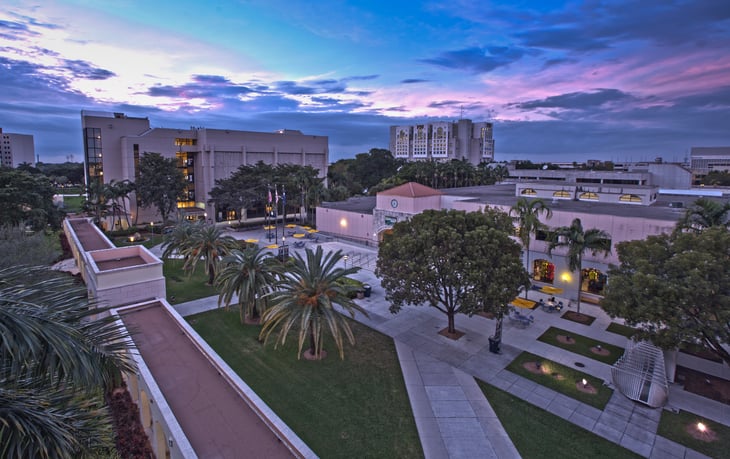 via fiu.edu
Located in Miami, FIU is ranked as the most energy efficient state university according to the State University System's Energy Conservation Report. What's more, all new buildings are LEED certified with the goal of a Silver rating. How do they achieve this? By replacing fluorescent bulbs with LED lights, using individual electric meters and real-time power sensors, and implementing a computer-based Building Management System.
The university boasts one Gold LEED certification, five Silver certifications, and have three certifications in progress. In addition, their sustainable operations efforts have let to a reduction of paper towel usage by 30%, and washing machines that use 77% less water and save 500 tons of CO2 per year.
4. Broward College (BC)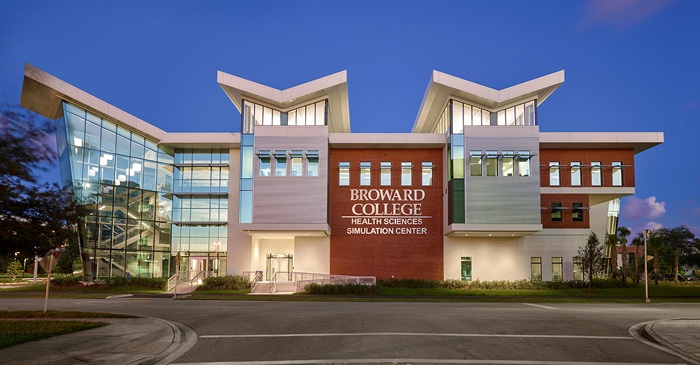 Broward College, a state college in Fort Lauderdale, is home to the Team Green initiative which focuses on all things sustainability. Team Green offers sustainability clubs, committees, and volunteer opportunities, and focuses on sustainable and native landscaping, recycling, and solar power. The school first earned a LEED Silver certification back in 2007, and has since earned another Silver and a Gold certification.
The most recent building certified, known as Building 6, scored an impressive 10 out of 14 for the sustainable sites rating, receiving points for site selection, alternative transportation, stormwater design, and more.
5. Miami Dade College (MDC)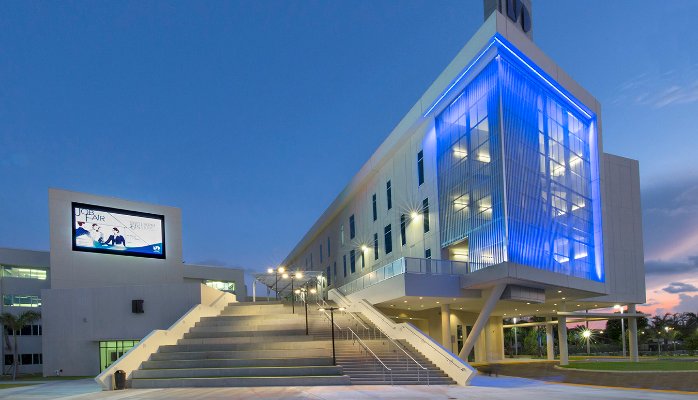 via linkedin.com
Miami Dade College is a state college with eight campuses and 21 outreach centers. The school boasts one Platinum, one Gold, and one Silver LEED certified building, and is tracking three additional Silver certifications. One of the crowning jewels of the Kendall Campus is the Platinum-certified Environmental Center's Visitor Pavilion, which showcases solar panels, rainwater collection and an "off-the-grid" design.
According to their sustainability website, "Looking toward the future, the College requests that all new structures be designed to at least a Silver LEED certification, affirming the institution's commitment to sustainable building practices."
Conclusion
These five universities are doing amazing things when it comes to sustainability. Not only have they dedicated themselves to building a better and more environmentally-conscious future, they've modelled this behavior to the many students that attend them.
What's more, such eco-friendly initiatives are making South Florida more beautiful and spurring its economic growth, all while saving these schools money.
If you're interested in getting your own facility or university LEED Certified, head on over to the USGBC's website.